Thea Renee Cole has been known to industry professionals as one of the most skilled pop/R&B vocalists in the Seattle area.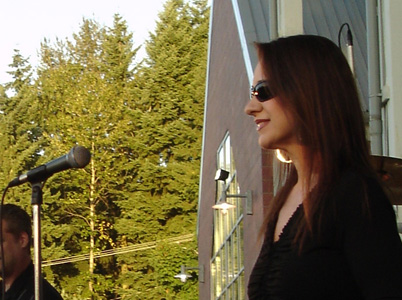 Her wide range of recording experience includes solo logos for the L.A. radio show hosted by R&B legend Chaka Khan, album projects with country star Michael Peterson and Gospel/Promise Keepers artist Stephen Michael Newby, as well as jingles for radio stations from Little Rock to San Francisco and a daytime talk show theme on KING 5 television in Seattle.
Thea's voice is a favorite of the iconic Pacific Northwest radio personality and Atlantic Records recording artist Bob Rivers.
Among her performance credits are appearances as a soloist with R&B vocalist Deniece Williams, Contemporary Christian artist Roby Duke, and television star Grant Goodeve.
Thea has performed the national anthem for the Arizona Diamondbacks and the San Francisco Giants. Her dark, soulful voice has been heard on HBO.